The Real Housewives never fail to wow their viewers. We get to take a glance into their lavish lifestyles with every episode. They all have huge mansions, full-time staff, and insane cars. They love to show off and money never seems to be tight. With every dollar that they make, a new over the top item is bought# .. These housewives go all out when it comes to spending money. Image is everything and these women like to be seen# .. Whether it is the latest sports car, lavish venue, or shiniest diamond, these women seem to have it all. Let's take a look…
10 # .Lisa Vanderpump- custom shirts
Every time we see Mrs Vanderpump, she always looks flawless and fabulous! She is always in perfect makeup and her fashion is to die for. Lisa actually has custom made blouses that she helps design making her style very unique. Lisa gets her shirts designed by Mr Alex located in Beverly# . Hills. The shirts are full of color and bright designs. They are sometimes monogrammed or even have crystal and Swarovski crystals sewn in! They are truly# . pieces of art and are guaranteed# . to make heads turn. There is no question that her blouses definitely have a hefty price tag!
9 # .Glam teams
There seems to be an unwritten rule to being a housewife: look good at all costs and at all times. In doing so, you must have impeccable fashion, flawless makeup and amazing hair. The average woman does not look like the real housewives on a daily basis. The housewives have glam teams at their beck and call to help them look as great as they do. The team of makeup artists, hairdressers and personal shoppers do not come with a cheap price tag. The cost of looking great is one that all housewives have no hesitation to pay in order to# . look their best!
8 # .Yolanda Hadid-Glass fridge
Yolanda Hadid's glass fridge is an item that viewers will never forget. It really# . is a beautiful thing to look at and is a real statement in their kitchen. She color coordinates all her fruits and vegetables and creates a beautiful display. People were so shocked to see this fridge that it now has it's own Instagram and Twitter accounts! Yolanda is the proud designer of this fridge. The idea came to her one time at night, and the next morning she began to create it. Her house guests always admired it when they would come over and it is easy to see why!
7 # .Trainers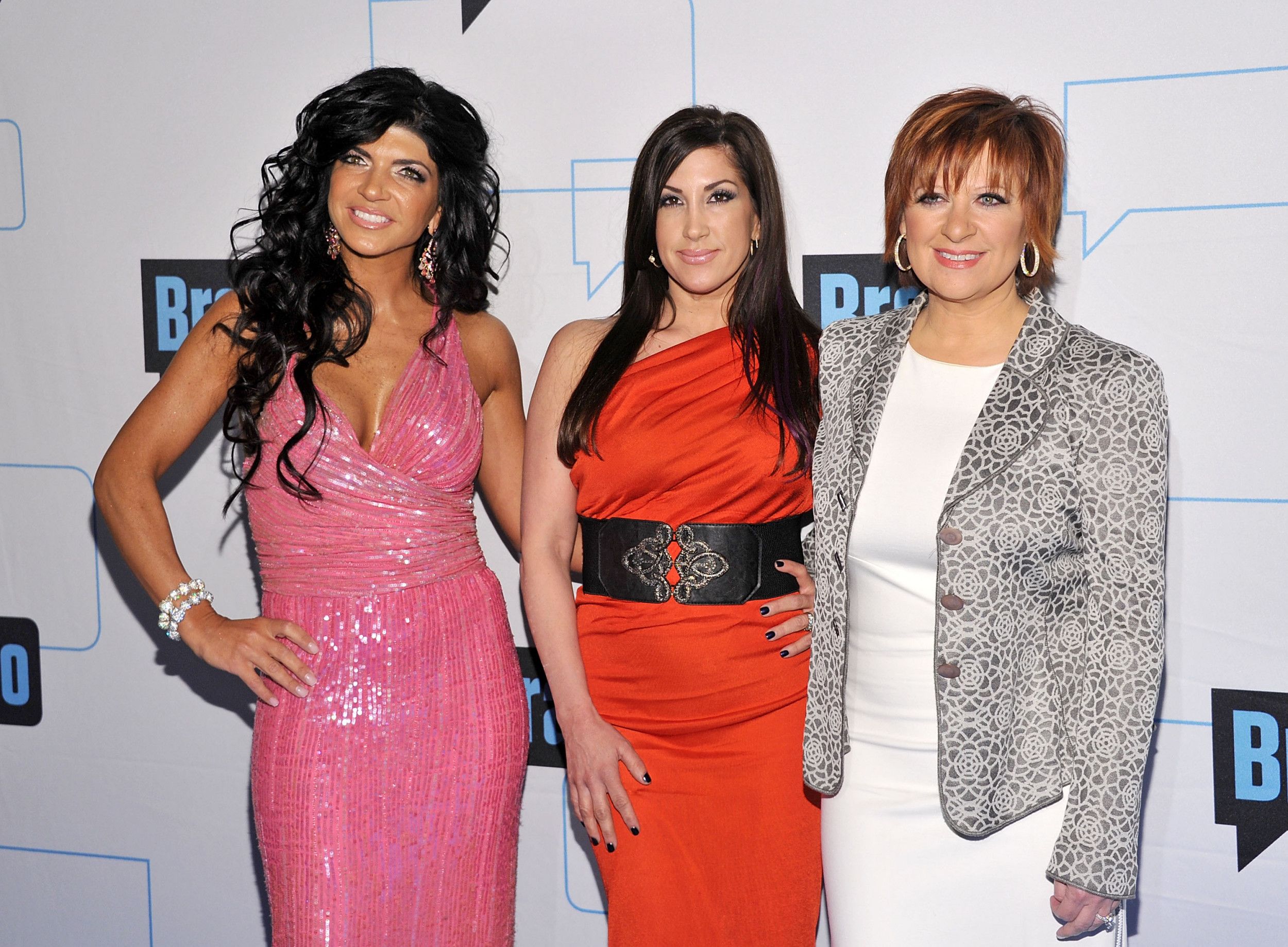 Working out is a very important aspect of each housewives' life. They like to look good and more importantly# . to feel it and exercise helps! Sometimes it is not enough to just# . run on the treadmill and watch what you eat. The housewives enlist professionals to help them maintain their flawless figures. Having a regular trainer workout with them costs a lot. It is a luxury to have professional make house calls. They help create programs custom fit to their lifestyles. Keep in mind, most of these housewives have their very own home gym with all of# . the equipment needed to stay fit.
6 # .Lavish cars
There is no question that housewives have the best of the best. They have insane mansions, gorgeous clothing, and fast, expensive, beautiful cars! Kim Zolciak and Lisa Vanderpump like to cruise around in their Bentley convertibles. Dorit from the Beverley Hills series also is a fan of the Bentley. She was given# . a $200,000 rose gold Bentley from her husband on her 40th birthday! This convertible is hot! It does not compare to Vanderpump's $320,000 plus Rolls-Royce Dawn. All of# . their cars are flashy, expensive, and to die for. Most of their cars cost more than the average person's home!
5 # .Private jets
It is almost impossible to imagine real housewives flying commercial. They have been so spoiled and accustomed to a lavish lifestyle that it would just# . not work for them. Most of the housewives fly# . in private jets and some even have their own! Erika Girardi has her own luxurious private plane. She is able to have lobster and steak dinners aboard. She also insists that she arrives faster at her destination than if she were to use a commercial airline. Additionally, she is comfortable in the sofas or beds that are inside, making her flight a complete breeze. Flying with Erika is nothing but comfort and style.
4 # .Insane venues
In almost every episode at least one housewife is throwing an amazing invite only party. Real housewives don't just# . throw on a CD and pop a bottle of champagne to celebrate. They rent some of the most over the top, lavish venues. These venues don't come cheap and they are certain to make jaws drop, and once you find out the price tag for some of these venues, your jaw may drop too! Housewife Tamra married at The St. Regis Monarch Beach. The average cost for a ceremony and reception for roughly 100 guests ranges from $12,428 to a whopping $73,754!
3 # .Halloween Costume – Kyle Richards
When Halloween roles around, all the ladies love to dress up and let loose. Beverly# . Hills housewife Kyle Richards went all out and dressed up like a Playboy bunny for her party. She threw a Halloween themed party for her daughter Farrah's 30th birthday. Kyle's get up consisted of the signature bodysuit, bunny ears, and tail. The overall price tag for this costume was roughly an estimated $7000! It seems totally# . ridiculous for this costume to be that expensive. At pretty much any costume store, you can find a Playboy ensemble. Let's face it, some of these housewives just# . love to spend money!
2 # .Wedding dress- Kim Zolciak
Out of all the housewives, Kim Zolciak is one that we can really# . get a kick out of. She is over the top, expects nothing but the best and does not do cheap. She married the love of her life Kroy Bierman in not 1 but 3 different wedding dresses! The actual wedding cost over $1 million and her dresses contributed largely# . to that price tag. One of her gowns cost $58,000 and weighed 32 pounds. She later changed into another dress costing $18,000 that had a mermaid style look. Her final look was a 16,000 white jumpsuit!
1 # .Engagement rings
There is no doubt that when you become a Real Housewife, you are definitely sporting a giant rock on your finger. These women have some of the most jaw dropping and expensive engagement rings ever! Lisa Vanderpump's over the top and gigantic wedding ring costs $2 million! It practically# . takes over her entire hand and is all that you can look at. Orange Country star Tamra received a carat ring with 368 diamonds in it! It is rare to see housewives without their rings on. They are hard to miss and it seems that they keep growing in size and extravagance!